When I think about writing books, my heart jumps…I have so much inside of me that will truly bless you…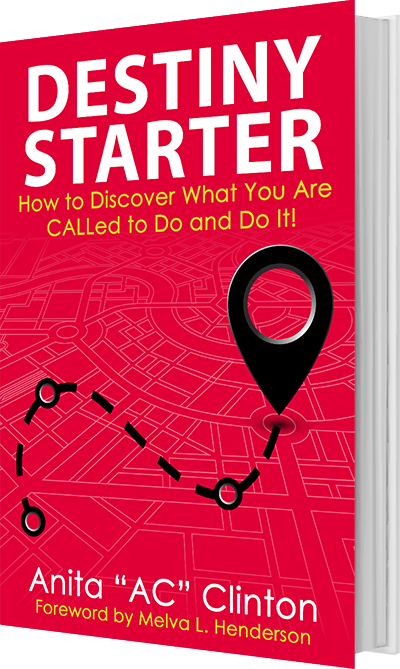 ANITA'S FIRST BOOK:
DESTINY STARTER
HOW TO DISCOVER WHAT YOU ARE CALLED TO DO AND DO IT!
"Destiny Starter: How to Discover What You Are Called to Do and Do It!"
is an inspiring, practical and instructional guide that walks readers step-by-step through the process of extracting and launching their DREAM into motion. This book is the
foundation
for everything I do here at Be Great Global. In addition to the book, I have also created the Destiny Starter Training Program that walk students through each phase of the book. Individuals finish the on-demand or live course knowing their purpose, and with an action plan to launch and execute it. Get ready to renew your mind, speak life into your vision and take action to walk in your GREATNESS. For more information, visit 
https://destinystarterbook.com
.
ANITA'S UPCOMING BOOK:
IS IT WORTH IT?
THE COST OF SAYING YES TO THE CALL!
Anita is currently writing, "Is It Worth It? The Cost of Saying YES to the Call!"  When an individual discovers and walks in purpose, they will encounter one of the most fulfilling experiences, however there is a cost associated with accepting the CALL.  Is It Worth It? will examine the process that key biblical characters experienced in pursuit of fulfilling the CALL on their lives.  It will also feature short stories from real-life individuals who are walking in their purpose, with the ultimate goal of revealing proven strategies and patterns.
This book is expected to be released on January 7, 2021.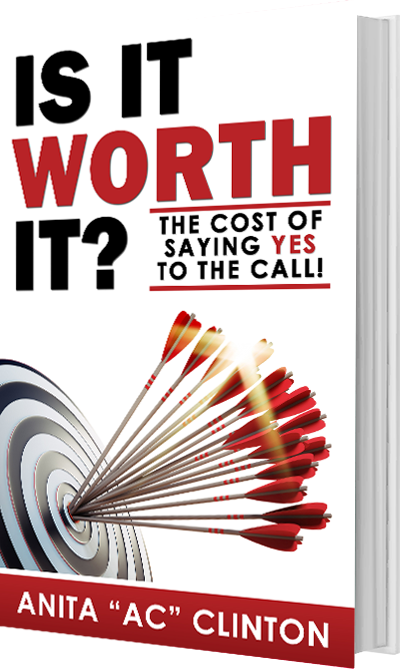 Ready to Manifest Your DREAM?
Anita "AC" Clinton believes that everyone was created to achieve something GREAT in their lifetime. Inside each individual is a business, ministry, movement or cause that will transform and improve the quality of life for the masses.  With that, she is committed to helping the masses connect to very thing they were created to do.  Come on, let's do this…
Anita Clinton Enterprises, LLC
Milwaukee, WI
Phone: 414.206.3399
Email: CLICK HERE
BE GREAT GLOBAL PODCAST
Check out the lastest episode of the Be Great Global Podcast with yours truly Anita "AC" Clinton.